Disaster Recovery Resources
Tornado / Storm Relief & Resources
If you would like to volunteer and/or make a donation to help our neighbors Deer Park and Pasadena communities. They are collaborating and opening a Joint Disaster Recovery Assistance Center today to offer a centralized place for resources. They also have teams scheduled to go into the neighborhoods on Saturday morning if you know of individuals who want to help volunteer, they can reference the flyer attached to support those efforts. There are multiple distribution centers, food and water being donated.
Visit https://www.pasadenachamber.org/tornado-relief-resources if you would like to make monetary donations to the various non-profits, schools and churches leading the efforts or who need access for other resources.
Make sure you check out our business directory by CLICKING HERE to choose from a list of reputable businesses to choose from.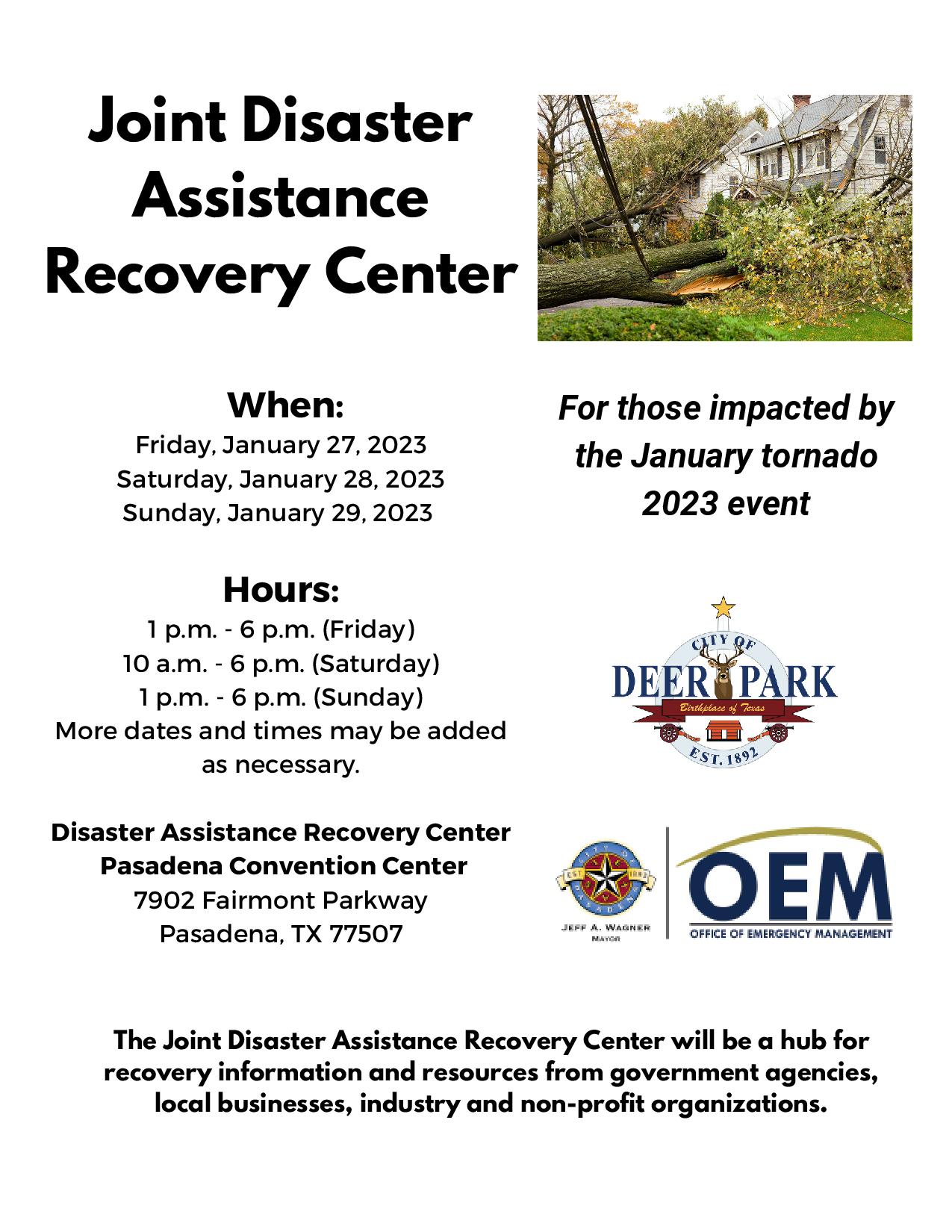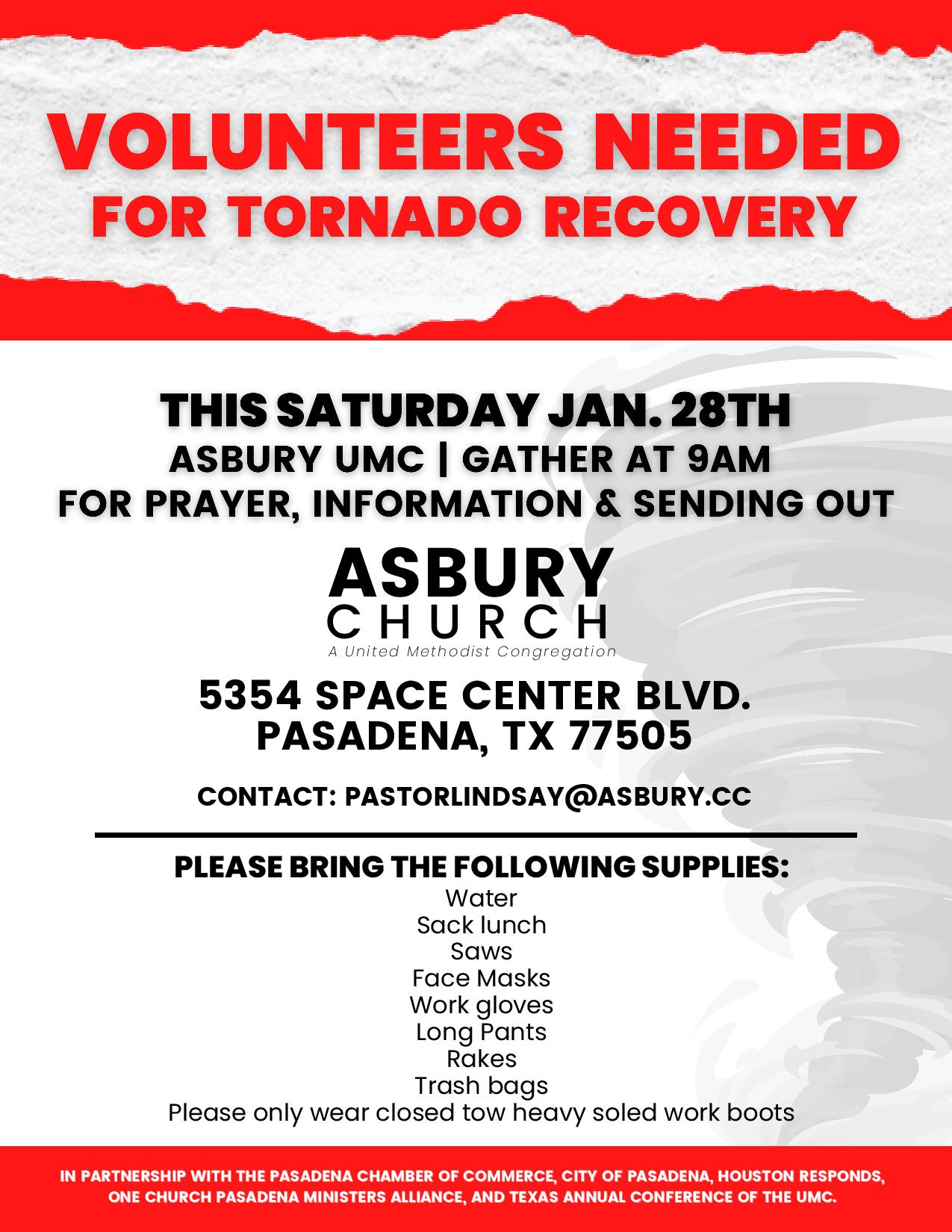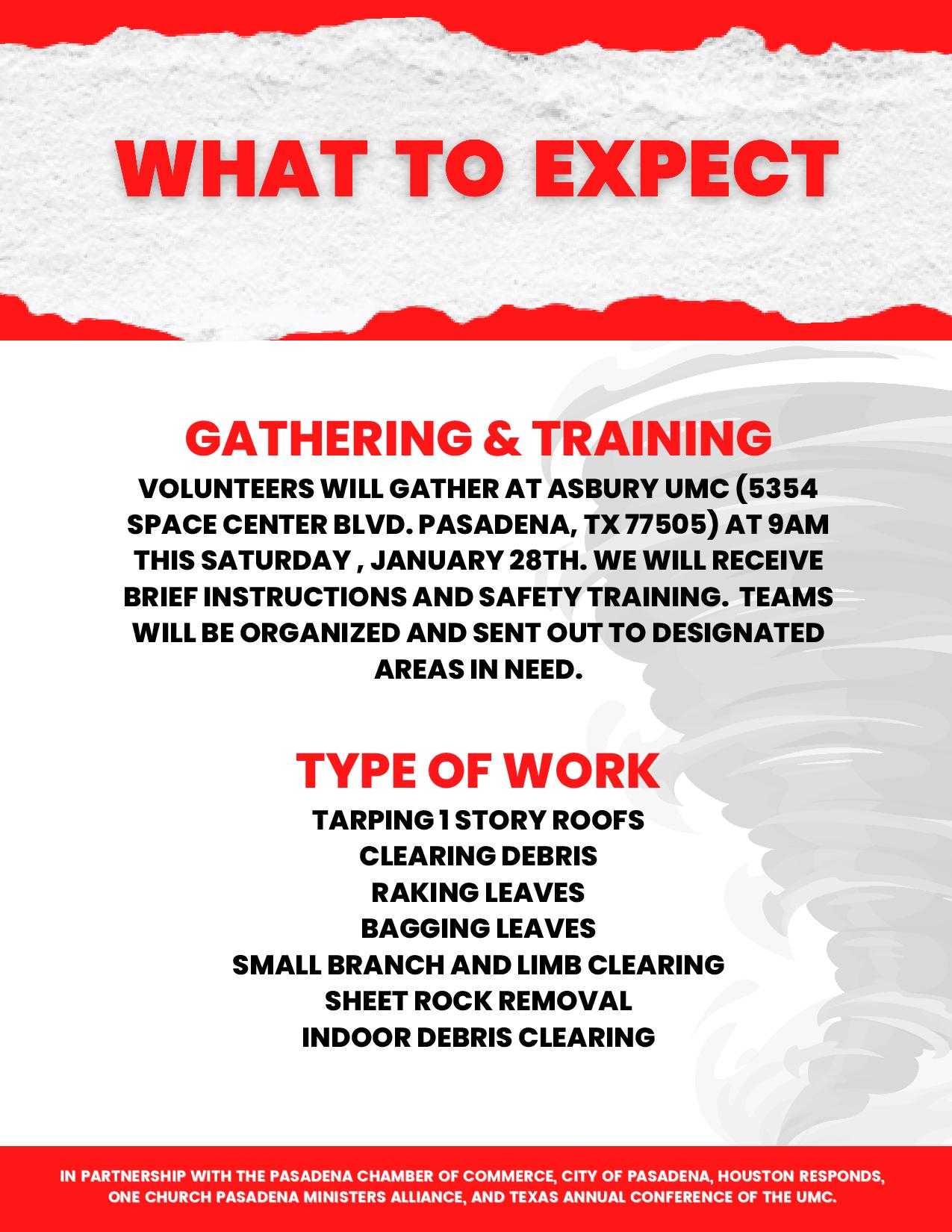 FOOD/MEALS
*Organizations do not discriminate against any clients with differing religious beliefs or other beliefs.
---
SHELTERS
First Baptist Church of Jacinto City
713-560-0496
10701 Wiggins, Houston
Second Baptist Church Jacinto City
713-374-5862
10501 Muscatine St., Houston
North Shore Community Fellowship Of Faith
832-885-9514
444 Maxey Road Houston
---
DISASTER RESOURCES
How do I file for disaster loans?
First – contact FEMA at their website:  www.DisasterAssistance.gov or call at 1-800-621-3362. 7 a.m. to 10 p.m. seven days a week
Second – File for an SBA disaster loan at https://disasterloan.sba.gov or 1 800 659 2955
Homeowner and renter loans up to $240K ($200Kproperty + $40Kcontents). Interest rates are between 1.75% and 3.5%.
Businesses OF ANY SIZE and non-profit organizations can apply for property damage loans up to $2M
Small Businesses can apply for Economic Injury loans that provide up to $2M of working capital to generally assist with recovery

Non-profit interest rates 2.5%
Business loans 3.305% to 6.601%